It's tough out there. Competition is ruthless, customers are demanding and technology is disrupting entire industries. To survive and thrive, you have to maximize all of your assets, including your people. If you want to constantly innovate and improve, your team must be able to collaborate effectively, efficiently, and systematically. But a productive, vibrant, collaborative workplace doesn't just happen, it's something you have to build consciously. Success in this area requires a solid system and ongoing support.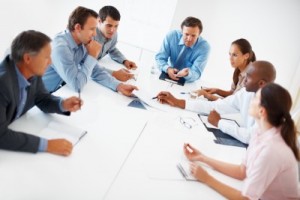 Coltrain Group's Collaborate To Compete Training Workshops tap into the creative power of your people. During the workshop your employees will learn to build cross-functional collaboration and innovation teams capable of improving what you are doing now as well as identifying what you need to do next.
Using the latest advances in collaborative thinking, Coltrain Group will set up and train working groups drawn from across your entire organization to solve the hardest problems, generate incredible ideas and solutions, and position you as a cutting edge leader in your industry.
If you would like to find out more about holding an on-site Collaborate To Compete Training Workshop for your company or organization, contact us today.