For Bloomington area Business and Organizational Leaders

The Innovative Leadership Institute is a full day event that will be held October 1, 2013 in Bloomington, Indiana from 10am-5pm at the Monroe County Convention Center. The cost to participate is $95. Chamber of Commerce and Leadership Bloomington Monroe County Members will receive a $45 discount.
To insure a high quality experience and individualized attention for all participants, attendance will be limited to 35 people. Registration is offered on a first come basis. So if you'd like to attend, don't delay! Call Derek Richey at (812) 345-9712 or contact us for more information. See below for a description of this event. Click here to register now.
     *         *         *         *         *         *         *
Dear Bloomington Business or Organizational Leader,
Would you like to gain a deeper understanding of how the dynamics of culture and innovation affect your organization? You'll walk away from this exciting, "hands-on," one day event with new insights into leadership, new possibilities for your organization, and specific techniques and proven, real-world methods for fostering innovation and developing culture .
Are your ready to take your business from good to great, and become even more innovative and competitive? The best business and organizational leaders understand the importance of company culture and authenticity. Innovative leaders respond to ongoing challenges to innovate, adapt, and change, while at the same time maintaining continuity within their organizational culture.
Don't miss this powerful and engaging event for leaders in Bloomington area businesses and organizations. Speakers include:
Jeb Banner – CEO, SmallBox
Kyla Cox – Director, Leadership Bloomington Monroe County

Michele Mattoon – CEO, Coltrain Group
Jim McKean – Senior Business Consultant, Coltrain Group

Danise Alano-Martin – Economic & Sustainable Development Director, City of Bloomington

Douglas Rife – President, Solution Tree Press
Here are just a few of the topics we'll explore in this engaging one day event:
What is the relationship between innovation and a healthy culture?
Are authenticity and innovation diametrically opposed?
How can you innovate and change while maintaining cultural continuity?
To insure a high quality experience and individualized attention for all participants, attendance will be limited to 35 people. Registration is offered on a first come basis. So if you'd like to attend, don't delay! Call Derek Richey at (812) 345-9712 or contact us for more information.
More info on our featured speakers:
JEB BANNER – Smallbox, Founder and CEO
In 1999, Jeb discovered eBay. A few months and a large record collection later and StuffE was launched. (It should be noted that said record collection also inaugurated Jeb's record collecting habit which he has yet to kick.) After building StuffE into a mildly successful eBay consignment business he partnered with Dan Ripley to launch Antique Helper, an online auction house that married Dan's knowledge and network with Jeb's online auction systems. By the end of 2005, Antique Helper had grown into a successful business with $3 million in annual sales, but Jeb decided it was time to move on.
In 2006 Jeb and Joe founded SmallBox, landing Nuvo Newsweekly as their first client. As the company grew it moved beyond websites to become a fully integrated web marketing company. In early 2012, Jeb began to lead the company towards deeper consulting engagements, working with clients on organizational health issues. This led to a new focus on "culture-powered marketing".
Kyla Cox – Leadership Bloomington Monroe County, Director
Kyla Cox is a lifelong resident of Monroe County. A graduate of Indiana University, she is the director of public relations and community outreach for the Office of the Vice Provost for Undergraduate Education at IU Bloomington. As an alumna of Leadership Bloomington-Monroe County (LBMC) and former vice president of the LBMC Alumni Association, she currently directs the experiential learning program designed to develop local leaders. Kyla is also continuing her own education by pursuing a Master of Arts degree in public relations at IUPUI.
Dedicated to community service, Kyla is a current member and past president of the Community Kitchen of Monroe County board of directors and is a member of the Bloomington Rotary Club. She received the 2012 Emerging Leader Award from the City of Bloomington's Commission on the Status of Women and a 10 Under 40 Award from the Greater Bloomington Chamber of Commerce in 2013.
Michele Mattoon – Coltrain Group, CEO
Michele Mattoon is chief executive officer of Coltrain Group LLC, and director of the non-profit National School Reform Faculty. She works with businesses, organizations, and educators around the world in professional collaboration groups, strategic planning sessions, conflict resolution, mediation and other work related to collaboration and communication. Michele is also trained in the teaching of Mindfulness-Based Stress Reduction and regularly teaches groups techniques for managing stress. Before Michele began training and consulting, she was an educator for 26 years. She received the Hoosier Educator Award in 2000 and the Dorothy Johnson Award for Excellence in Education of Young Children in 2001. She earned her B.A from Indiana University and is a long time resident of Bloomington, Indiana.
Michele Mattoon has worked with clients from a variety of businesses and organizations, including the American Museum of Natural History, Indiana University, the Bloomington Chamber of Commerce, The Deborah Meier Institute, the National School Reform Faculty, Indiana University-Purdue University Indianapolis, the VOICE youth smoking cessation program, West Palm Beach State College, and the New York City Zoo and Botanical Gardens.
Jim McKean – Coltrain Group, Senior Consultant
Jim McKean is a coach, writer and consultant, based in Bloomington, Indiana. He is known for his group facilitation skills and his deep insights into business models and leadership. He is a trusted adviser to company leaders and skilled at helping leaders map new directions, at designing measurement systems to track progress against goals, identifying key leading indicators to increase the probability of success, and conducting risk analysis to lower the probability of failures in human and technical systems. Jim earned his M.B.A. from the Indiana University Kelley School of Business in Management and Decision Information Sciences. He completed the Six Sigma Belt training at Motorola University in Chicago and is a certified practitioner of the Franklin Covey 4 Disciplines of Execution and Vital Smarts Crucial Conversations. As Manager of Research for the IU Center for Entrepreneurship and Innovation, Jim led dozens of management consulting projects for privately held companies in the Midwest, including manufacturers, professional service companies, distributors and transport companies.
Jim McKean has worked with the Bloomington Chamber of Commerce, Pratt Visual Solutions, Bloomington Tech Partnership, Indiana Health Information Exchange, Indiana University, Indiana University-Purdue University Indianapolis, Voice Program, Kieffer Paper Mills, NorCote, Inc, Personnel Management Company, Kocolene Development Corporation, Indiana Youth Institute, Lilly Endowment, IU Health, WFYI, Hanapin Marketing, and JGA Associates.
Danise Alano-Martin – Economic & Sustainable Development Director, City of Bloomington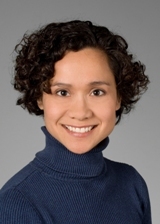 Douglas Rife – President, Solution Tree Press
Sponsored by: