*   *   *   *   *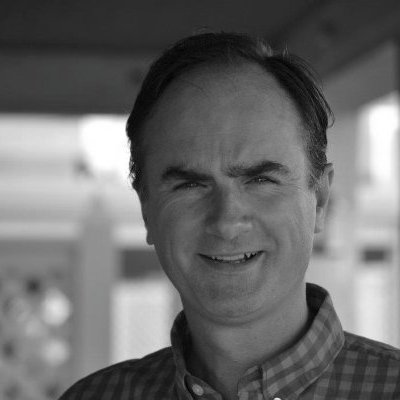 "Good, strong speakers and presentations, and a thoughtful approach to extending the value of the presentation via group discussions and exercises."
– Alex Crowley, Principal & Founder
Excello Solutions
*   *   *   *   *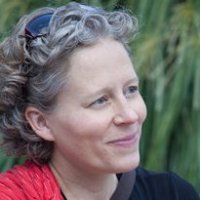 "I really have enjoyed the mix of speakers and interaction. The topics covered in this series have really stuck with me in professional & personal settings."
– Jenn Hottell,
Community Engagement Director
United Way of Monroe County
*   *   *   *   *

"My team and I had an excellent experience at the Coltrain Group's recent Lunch & Learn. The speaker was outstanding and the activities seemed to be exceedingly well-thought-out and useful to the content being presented."
– Colin Clark, CEO
Tribeswell
*   *   *   *   *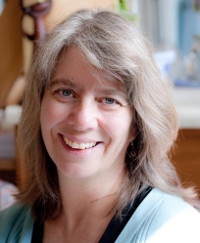 "Jim and Michele clearly know how to run a meeting. An incredible opportunity to reflect on big picture questions. I will recommend this series to others."
– Georg'ann Cattelona, Executive Director
Bloomington Area Birth Services
*   *   *   *   *
"Short & sweet, and immediately applicable!"
– Jenny Olmes Stevens, Grant Manager
Indiana University
*   *   *   *   *
"When you're told you're going to spend 3-4 hours in a workshop on conflict resolution, you picture yourself sitting in a chair listening to a bunch of stuff, but our participants were pleasantly surprised to find that it was very active and extremely participatory. It is not enough to be exposed to the tools–we got to practice them."
– Mary Helen Ayres, President
Indiana Midwives Association
*   *   *   *   *
"We learned three protocols in our (Coltrain Group Lunch and Learn) session. All three of those I have since used in various settings here in business–and to great results. We used those protocols here for brainstorming activities as we were coming up with our vision and plan for 2014, and we got some really great ideas out of our group. Everybody has ideas and sometimes the best ideas come from the periphery, but people may not be willing to bring those ideas forth unless their is process for it. The protocols really helped bring out those great ideas from the periphery. The protocols I learned from Coltrain Group are transferable to organizations of any size, in any business sector, and I would definitely recommend them to friends and colleagues." 
– Michael Fox, General Manager
Lennie's Restaurant
*   *   *   *   *

"I got a lot out of the talk but especially the question and answer period and the activity. All of the 'questions' and 'answers' on my page are relevant and provided me lots of food for thought."
– Gail Hale, President
Gail Hale Inc
*   *   *   *   *

"Thought provoking! The Lunch and Learn broke down a singular topic into compartments that will be useful every day. Worth the time."
– Laurie Ragle, Advertising Director
Herald Times
*   *   *   *   *
"This was a most helpful event–giving me actual methods and strategies for dealing with conflict and/or defusing it before it begins in the workplace."
– Kip May, Owner
Southern Indiana's Photographic Training Center
*   *   *   *   *
Coltrain Group workshops have been attended by employees from the following companies. To talk about how a Coltrain Group workshop can help your company, contact us for a complimentary Strategy Session.
Bloomington Food Policy Council
Lennies & Bloomington Brew Company
Bloomington Food Policy Council
Bloomingfoods Market & Deli
Bloomington Convention Center
Bloomington Fading
Brave New Productions
Buskirk-Chumley Theater
Carnes Consulting
CFC Cook
City of Bloomington
Community Foundation of Bloomington and Monroe County
Davidson Gift Design
Edward Jones
Excello Solutions
Gail Gayer Hale, Inc.
GP Strategies/Option Six
Green Hat Media LLC
Herald Times
Indiana Dave Realty
Indiana Geological Survey
Indiana Medical Device Manufacturers Council
Indiana Prevention Resource Center
Indiana University-Kuali Foundation
Indiana University/SPEA
IU Health Bloomington Hospital
IU Health Southern Indiana Physicians
Kip May Photography
KVA Consulting
Law Offices of Armen Vartian
LifeDesigns Inc.
Lotus Education & Arts Foundation
Monarch Media
Monroe County Community School Corporation
Monroe County History Center
Monroe County Public Library
Monroe House
PALS
Phoenix Financial
Poynter
RE/MAX Realty
Salon 221
Shannon Zahnle Photography
Smiling Cross Inc
Stone Belt Arc, Inc.
Success Work
The Hoosier-Times
The Tailored Fit
Tribeswell
United Way of Monroe County
Urban Fitness Studio, LLC
Vistage
Weatherwax Hypnotherapy
WFHB Community Radio
Worm's Way Group
Youth Services Bureau